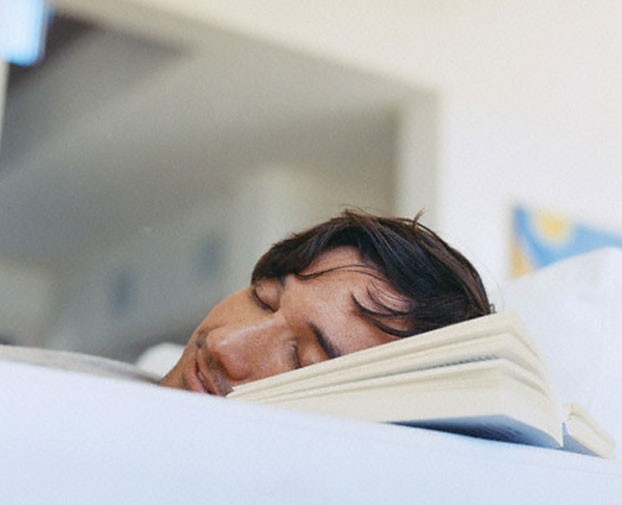 If you're falling asleep while reading this, consider moving: Real Age, the company that calculates your body's health age, just released its best and worst cities for sleep:
25 Best Cities for Sleep
1. Charlotte, NC
2. Cleveland, OH
3. Minneapolis-St. Paul, MN
4. Philadelphia , PA
5. Austin, TX
6. Cincinnati, OH
7. Buffalo, NY
8. Hartford, CT
9. Raleigh, NC
10. Chicago, IL
11. Greensboro, NC
12. Milwaukee, WI
13. Houston, TX
14. Salt Lake City, UT
15. Boston, MA
16. Greenville, SC
17. San Diego, CA
18. Washington, DC/Baltimore, MD
19. St. Louis, MO
20. Nashville, TN
21. San Antonio, TX
22. New York, NY
23. Oklahoma City, OK
24. Grand Rapids, MI
25. Pittsburgh, PA
25 Worst Cities for Sleep
1. Louisville, KY
2. Memphis, TN
3. Knoxville, TN
4. New Orleans, LA
5. Jacksonville, FL
6. Las Vegas, NV
7. Tampa-St. Petersburg, FL
8. Portland, OR
9. Los Angeles, CA
10. Providence, RI
11. Rochester, NY
12. Miami, FL
13. Sacramento, CA
14. Denver, CO
15. San Francisco, CA
16. Orlando, FL
17. Seattle, WA
18. Dallas-Fort Worth, TX
19. Norfolk, VA
20. Columbus, OH
21. Detroit, MI
22. Atlanta, GA
23. Kansas City, MO
24. Phoenix, AZ
25. Indianapolis, IN
Respondents who reported at least a two-hour change in sleep habits earned Louisville its spot at the top of the worst list.
"It's pretty clear why Real Age would create a list like this: sleep is a fundamental aspect of long-term health and wellness,"clinical psychologist Michael J. Breus, Ph.D., wrote on WebMD. "Their age-determining algorithm calculates that getting the recommended 7-8 hours of sleep per night can make your "real age" as much as 1.5 years younger than your actual age."
It's not just sleep deprivation, though: Too muchsleep can be worse for your health than too little, says RealAge's chief medical officer, Dr. Keith Roach.
The list did not consider what factors might be contributing to sleeplessness. But when Bert Sperling released a similar list, using different methodology, Louisville also topped the worst list.
Wherever you live, if you're having trouble sleeping, check out these tips from the Mayo Clinic.