22-Year-Old Reaches Everest Summit, but Faces a Deadly Descent
In the early hours of the morning on Saturday, Matthew Dieumegard-Thornton reached the summit of Mt Everest. The feat that's impressive for anyone is particularly so for the young British climber, who celebrated his 22nd birthday on the way up the mountain, making him one of the youngest to ever reach the top of the [...]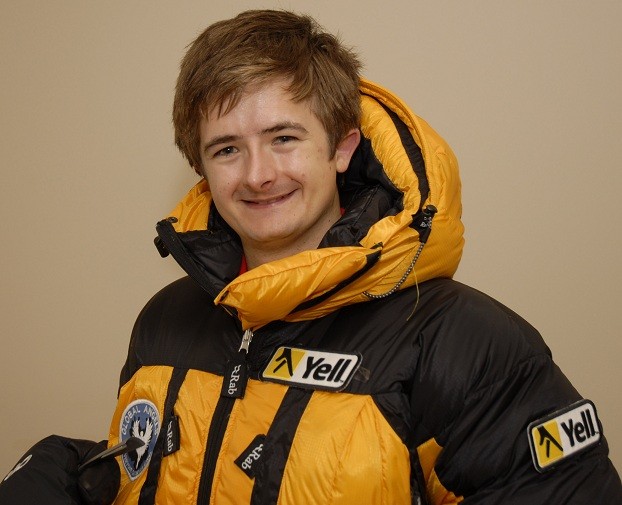 Matthew Dieumegard-Thornton has reached the summit of Mt Everest. Photo: Yell
In the early hours of the morning on Saturday, Matthew Dieumegard-Thornton reached the summit of Mt Everest. The feat that's impressive for anyone is particularly so for the young British climber, who celebrated his 22nd birthday on the way up the mountain, making him one of the youngest to ever reach the top of the world. Dieumegard-Thornton didn't take on the climb only for glory, however: He is using the effort to raise money for Global Angels, a foundation that works to provide safe drinking water to disadvantaged children.
Sponsored by Yell, the 22 year old from Sleaford, Lincolnshire aims to raise £8,848 ($13,982), to match Everest's height in meters (which is actually still in dispute). As of Monday afternoon, he has reached £1,123.50, but hopefully his success will encourage more donations. On the way up, Dieumegard-Thornton battled laryngitis and narrowly avoided a major avalanche that destroyed his camp in the Khumbu Icefall a few hours after his team moved on.
But the danger is far from over. The descent is as deadly as the climb, perhaps more so, as fatigue sets in. Just this morning, Discovery News reported the deaths of four climbers returning from the summit. So it's a good thing that Dieumegard means "God keep me" in French.
In case you're wondering, the youngest person ever to reach Everest's summit is Jordan Romero. He did it in 2010 at the age of 13.