2014 Honda Accord Hybrid Plug-In a Model for Midsize Power and Efficiency
Arriving early next year, the all-new 2014 Honda Accord Hybrid Plug-In sedan will beat all comers in the arena of power and efficiency, or so the automaker says. Utilizing the next-generation Accord platform debuted recently, Honda will be offering four new powertrain choices including Hybrid and Hybrid Plug-In variants. And for the first time in [...]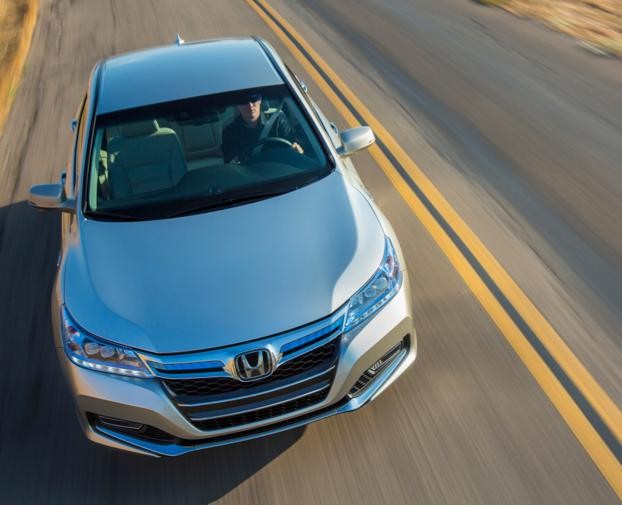 Images courtesy Honda
Arriving early next year, the all-new 2014 Honda Accord Hybrid Plug-In sedan will beat all comers in the arena of power and efficiency, or so the automaker says.
Utilizing the next-generation Accord platform debuted recently, Honda will be offering four new powertrain choices including Hybrid and Hybrid Plug-In variants. And for the first time in the Accord, Honda will use a four-cylinder engine for the gasoline component of the hybrid system.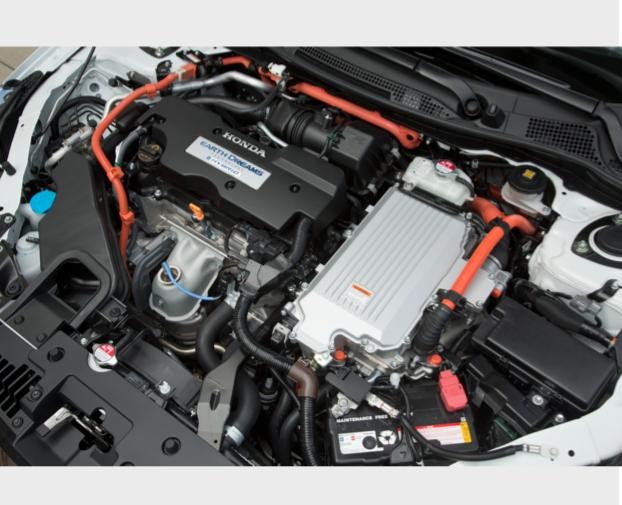 The new hybrid powertrain will feature Honda's first two-motor setup, something the competition has been offering for a few years. Mated to the electric motors is the new Earth Dreams 2.0-liter i-VTEC four-cylinder engine that will contribute 137hp and when teamed with the 124kW electric drive motor (backed up by its 6.7 kilowatt-hour lithium-ion battery pack) achieves a final system output of 196 ponies, besting similar models from Toyota, Chevrolet, and Ford, according to the automaker.
Honda engineers are so confident in the new Accord Hybrid Plug-In they are boasting an expected fuel efficiency rating of better than 100 MPGe for the new car when operated in EV mode (with a range of 10-15 miles) and a total vehicle driving range of more than 500 miles.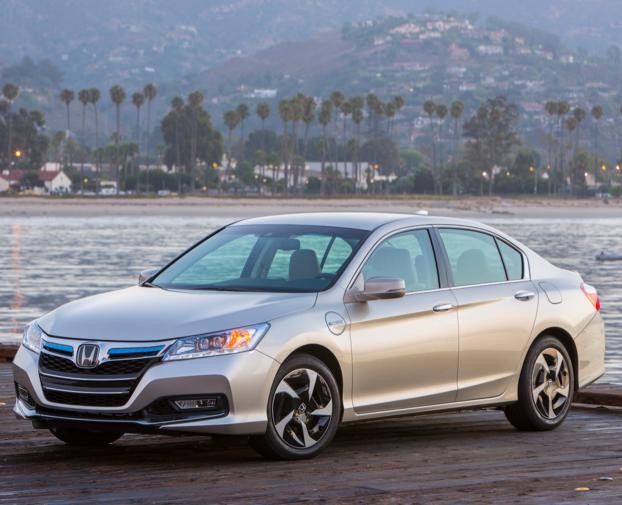 A total of three driving modes will be offered in the new Accord Plug-In. In addition to the electric-only mode, drivers can operate the vehicle in HV (conventional hybrid) mode that mixes power generation between electric and gas motors for max fuel efficiency while maintaining battery charge levels. There is also the HV Charge mode that will place more bias towards charging the battery pack (more time spent with Earth Dreams).
Recharge time for the Li-Ion pack is expected to run three hours from a standard 120-volt outlet with fast charge times coming in under an hour – again, best in its class according to Honda. Being a front-drive vehicle, engineers have placed the battery pack above the rear suspension at the front of the trunk compartment and Honda says the cargo space reduction is minimal.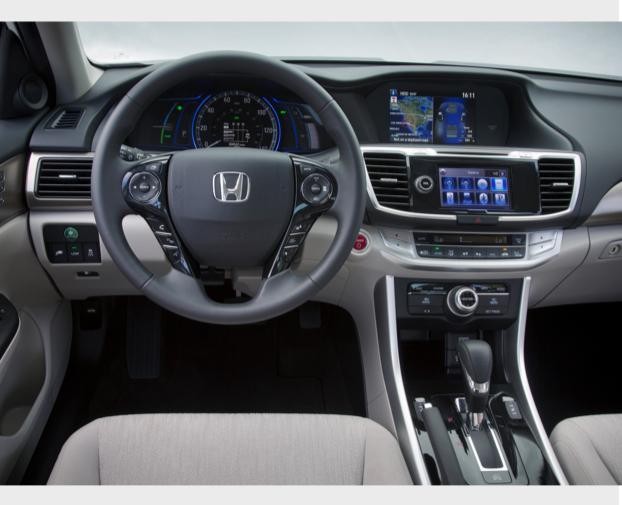 The Hybrid Plug-In sedan will arrive at the Touring trim level of the standard Accord lineup and will feature a weight-saving aluminum hood and front subframe, 17-inch forged alloy wheels, unique front bumper, and enhanced underbody aerodynamic treatments. The next-gen Accord also moves to electric power steering for less engine drag and improved efficiency and all of Honda's latest technology and safety will be offered in the new hybrids.
Honda's new HondaLink EV app will allow owners to remotely schedule recharge times, monitor charge status, find charging stations, calculate driving range, and pre-condition the vehicle's climate control system.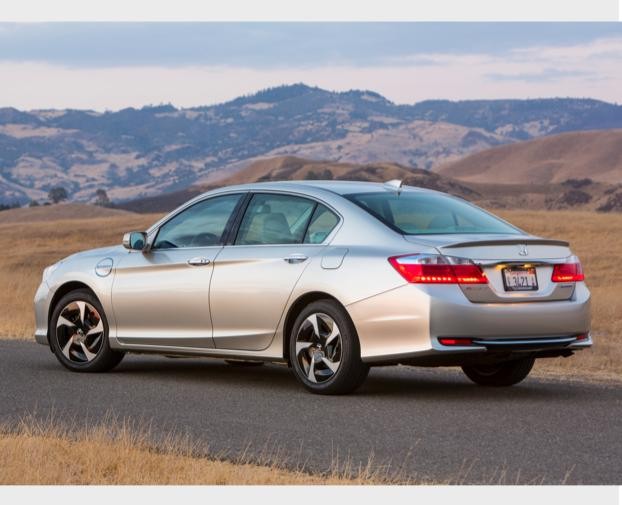 Final fuel economy ratings as well as vehicle pricing will arrive closer to on-sale date set for early 2013.