2013 Honda Fit EV Goes 123 Miles on a Single Charge
Honda unveiled the production version of the 2013 Honda Fit electric vehicle (EV) at the Los Angeles Auto Show today. The production version remains pretty close to the concept version we saw last year. The Fit EV is based on the gasoline powered Fit, but gets a chrome front fascia that is similar to other [...]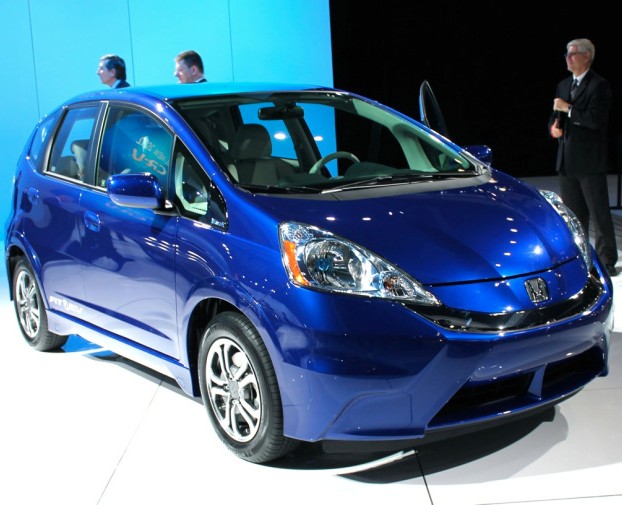 Photo: Author
Honda unveiled the production version of the 2013 Honda Fit electric vehicle (EV) at the Los Angeles Auto Show today. The production version remains pretty close to the concept version we saw last year.
The Fit EV is based on the gasoline powered Fit, but gets a chrome front fascia that is similar to other Honda vehicles like the FCX Clarity fuel cell electric vehicle and Insight hybrid. The Fit EV rides on unique five-spoke alloy wheels and rear spoiler. One other way that the Fit EV stands out from the other Fit models is that the Fit EV only comes in one color, Reflection Blue Pearl.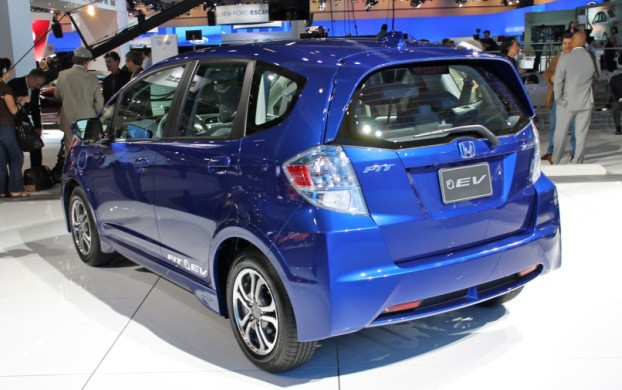 Photo: Author
The Fit EV will be powered by a 20 kWh lithium-ion battery and a 92 kilowatt coaxial electric motor. According to Honda the Fit EV can travel up to 123 miles in the city on a single charge. In combined highway and city driving the Fit EV has a range of 76 miles. Using a 240-volt charger the Fit EV can be recharged in three hours.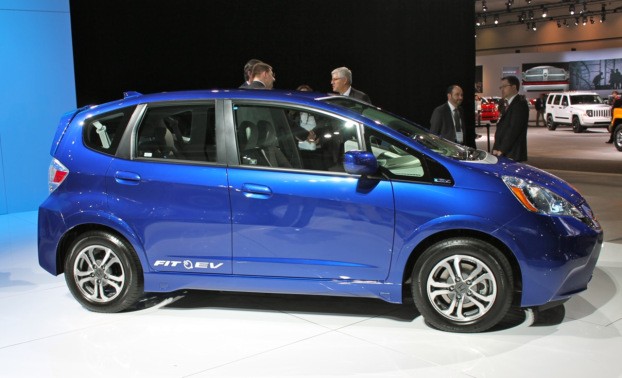 Photo: Author
Honda stated today that the 2013 Fit EV will be available by next summer with a starting price at $36,625 and a lease price starting at $399 a month.