2012 VW Passat TDI Travels 1,600 Miles on a Single Tank of Diesel Fuel
A couple recently set a world record in a 2012 VW Passat TDI by traveling 1,626 miles on a single tank of diesel fuel. John and Helen Taylor, who have made a career out of driving efficiently and conducting workshops globally on fuel-efficient driving techniques, set out to break the previous world record of 1526.6 [...]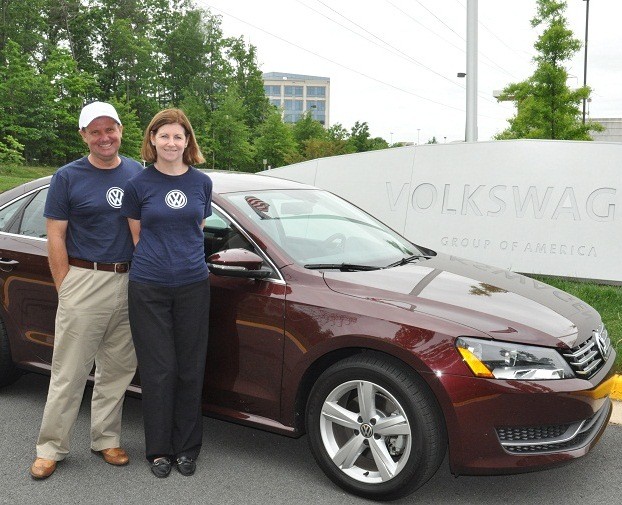 Photo: VW
A couple recently set a world record in a 2012 VW Passat TDI by traveling 1,626 miles on a single tank of diesel fuel. John and Helen Taylor, who have made a career out of driving efficiently and conducting workshops globally on fuel-efficient driving techniques, set out to break the previous world record of 1526.6 miles that was achieved using a VW Passat 1.6 BlueMotion diesel in Europe. The Taylors set out on their journey on May 3, 2012 in Houston, TX and ended it on May 5, 2012 in Sterling, Virginia.
After three days and traveling through nine states, the Taylors managed to travel 1,626.1 miles before needing to refuel the Passat TDI. The couple averaged 84.1 miles per gallon during the trip. To make the trip more realistic, the couple did not resort to any extreme measures, like taking the seats out of the Passat or only traveling when there was less traffic. The couple actually added 120 pounds of luggage and drove only during daylight hours.
To make it official, the speedometer and odometer were calibrated by a state certified testing station in Houston, Texas. Law enforcement officers from Houston, Texas oversaw validation of mileage, fuel fill-up, and gas tank sealing at the beginning of the drive. At the end of the trip a Loudoun County, Virginia Sheriff's Deputy verified completion of the drive and mileage prior to removing the fuel tank seal.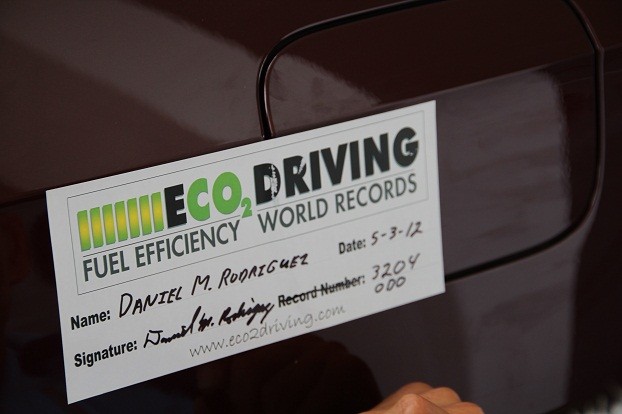 Photo: VW
"We're excited to have broken the record for the longest distance driven on one-tank of fuel," said John Taylor. "The Passat TDI was the perfect car for the trip. It offers plenty of interior and cargo space, yet is frugal enough to help us achieve this record."
The 2012 VW Passat is powered by a 2.0-liter TDI Clean Diesel four-cylinder engine with 140 horsepower and 236 lb-ft. of torque. With a manual transmission the Passat TDI gets up to 43 mpg on the highway.
"The Passat was engineered and designed to be a comfortable yet fun to drive alternative in the midsize segment. The TDI Clean Diesel version unites driving dynamics and fuel efficiency that isn't found in the competitive set," said Rainer Michel, Vice President of Product Strategy, Volkswagen of America, Inc. "We're honored that the Taylors chose the 2012 Passat TDI as the vehicle to set this outstanding distance record. Their record shows just how economical the Passat TDI can be in the right hands."
The Taylors have collected more than 90 world fuel economy and vehicle-related records from drives around the globe. The couple also provides fuel efficient tips on their website, www.fuelacademy.com.