2011 Lincoln MKZ Hybrid Is a Winner
Lincoln's First Hybrid The MKZ Hybrid is the Lincoln's first foray into the world of hybrid technology. It goes without saying this system is borrowed directly from the Ford Fusion Hybrid but what does need to be said is this is a very good package. Wrapping the Fusion in Lincoln luxury was a no-brainer and [...]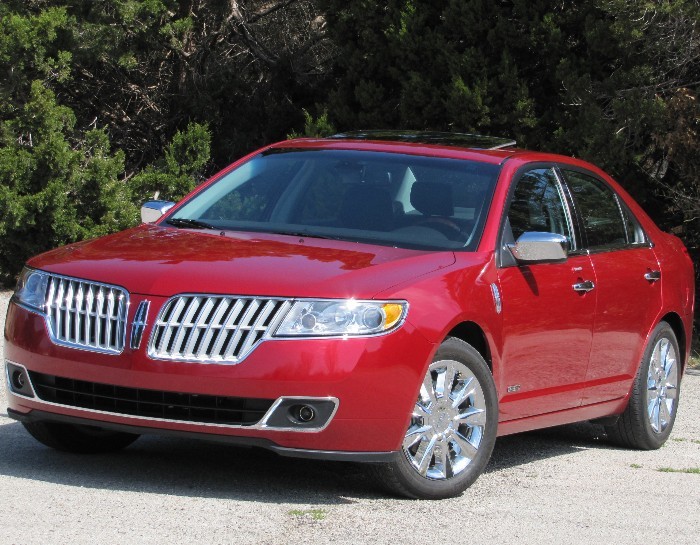 Photos: David Goodspeed
Lincoln's First Hybrid
The MKZ Hybrid is the Lincoln's first foray into the world of hybrid technology. It goes without saying this system is borrowed directly from the Ford Fusion Hybrid but what does need to be said is this is a very good package. Wrapping the Fusion in Lincoln luxury was a no-brainer and the MKZ Hybrid is a winner.
Fuel economy figures (41 mpg city and 36 mpg highway) have continued to impress the automaker and consumers alike, especially in the wake of once-again-higher fuel prices. "The 2011 Lincoln MKZ Hybrid provides a real choice in the marketplace for customers looking for a vehicle that not only makes a statement about who they are but also reflects their ideals," said Derrick Kuzak, Ford's group vice president, Global Product Development. "It offers the best fuel economy in its segment, a host of advanced safety features, and all the amenities and modern design of a true luxury sedan."
The Lincoln touch is apparent everywhere in the MKZ. Lexus' HS250h is touted as its main competition but the MKZ Hybrid is so much more the two should never be mentioned in the same sentence – henceforth I will refrain from doing so.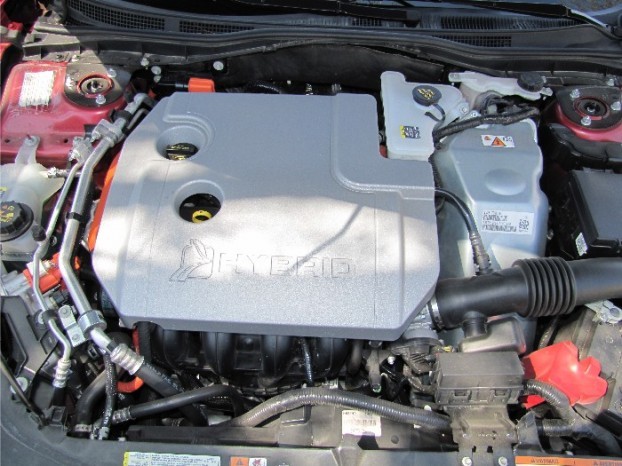 Under the Hood and a Look Inside
The heart and soul of this hybrid powertrain is a 156hp 2.5-liter I-4 gasoline engine mated to a 106hp permanent magnet AC synchronous electric motor (capable of powering the vehicle in EV-mode up to 47 mph). An electronically controlled continuously variable transmission sends propulsion to the front wheels. The battery pack is a 275V Nickel-Metal Hydride unit and is located behind the rear seat.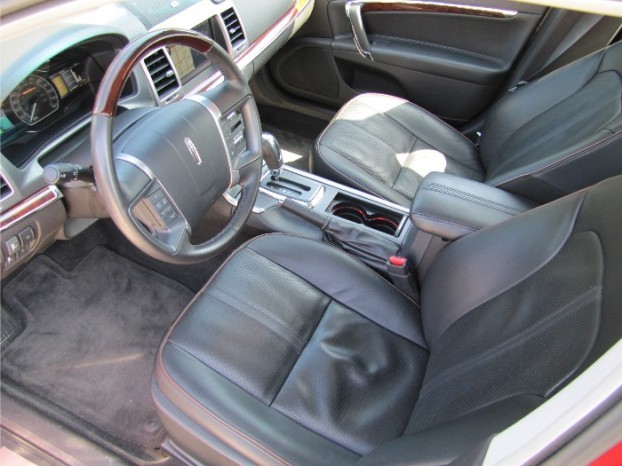 Inside are fine appointments helping to rebuild the Lincoln reputation for quality and craftsmanship.
While I enjoyed gorgeous leather and wood appointments in our test model MKZ Hybrid, what surprised me most was the fuel range. With the 17.5-gallon tank topped off the miserly Lincoln will run some 600 miles (612 to be exact when our tester first hit the driveway) making this a great choice for summer travel, especially with those ventilated seats and the Lincoln SYNC/Sirius Travel technology packages.
Pricing for our 2011 model began at $34,330 with ours coming in at $41,170 after the addition of Ultimate and Technology packages. These included power moonroof, adaptive HID headlamps, ambient lighting, voice-activated nav system, BLIS blindspot alert system with cross-traffic alert, rearview camera, and THX II surround sound system.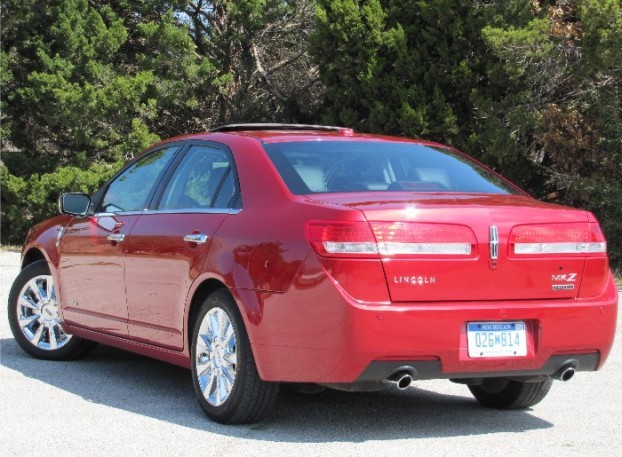 The summer of 2011 may just belong to the MKZ Hybrid as Lincoln proves once again the journey can be as enjoyable as the destination.