The Icelandic pop star's new album is interactive, full of science and theory and nothing you have seen or heard or interacted with before.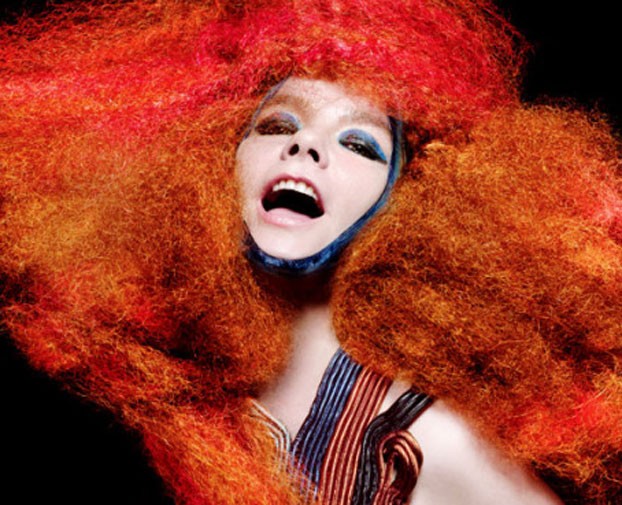 Björk, famously adorable in a Swan dress, and as the ephemeral sidekick in the post-punk band The Sugarcubes, and then as a techno/dance music goddess on her own, has released an album that puts her yet again in another league.
The iconoclastic Icelandic pop star's latest album is inspired by neurologist Oliver Sacks' book "Musicophilia," which is about the mind's empathy for music. Björk's album is a suite of iPad apps that many music industry magazines are calling a look at what the future of the industry might be like.
"He (Oliver Sacks) called it 'musicophilia,' she told NPR. "Obviously, I make music, but I wanted to do a project about nature. So I thought, if I call it 'Biophilia', it's sort of empathy with nature."
As New Scientist describes her new album:
evokes humankind's empathy with nature, which Björk has borne out with songs about genetics, crystallisation, plate tectonics and dark matter. The accompanying apps will be released in place of music videos, while the live shows have so far included a recorded voice-over by British naturalist David Attenborough, a live Tesla coil and four "gravity harps" suspended on 3-metre pendulums.
The album, existing as iPad and iPhone apps, as well as on traditional vinyl and cd, represents a breakthrough for the music industry.
Björk fans with iPads or iPhones can download a main app for "Biophilia" that's free. You tap on it and open up to a black background with white, glowing starlike objects. Using your fingers to swipe and tap, the universe expands and turns, and bits of music and songs emerge.
The combination of science-themed songs with computer games and educational lyrics and theory is a bundle of innovation. Song titles include "Solstice," "Dark Matter" and "Crystalline."
NEWS: Why Music Makes You Happy
In the usually dispassionate magazine Mojo, the declaration that "Björk Fights to Save Music" might not be all that far from the truth.
Here's a look at the App Intro Narrated by David Attenborough:
In "Cosmogony," the first track off the album, Björk sings about the genesis of the universe.