10 Things You Can Build Inside an Altoids Tin
I've been an Altoids fan for as long as I can remember. Mostly for the candy but also for the tin can they come in. See, I like to store things. More accurately, I like to sort, organize and store things. And Altoids tins are just perfect for this because not only are they durable, [...]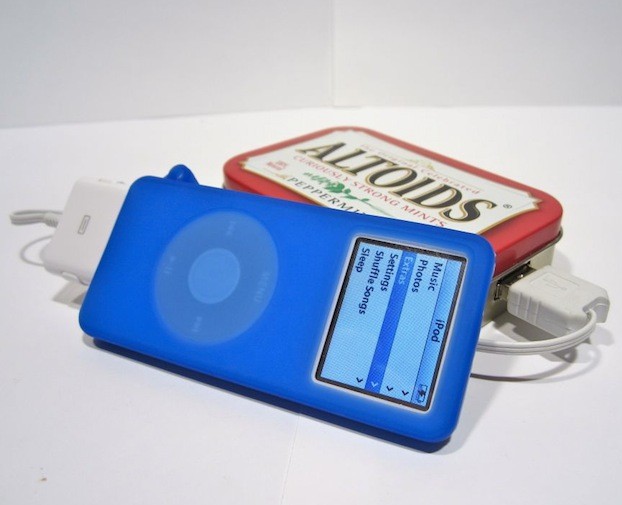 I've been an Altoids fan for as long as I can remember. Mostly for the candy but also for the tin can they come in. See, I like to store things. More accurately, I like to sort, organize and store things. And Altoids tins are just perfect for this because not only are they durable, perfect for small little bits like paperclips or stamps, but you get to eat all that tasty candy first.
READ MORE: Creative Ideas For Makers And DIY Projects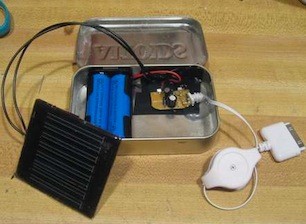 So you can imagine my joy when I first stumbled across not only storing items in Altoids tins but actually building stuff inside them, such as the solar powered iPhone charger above. Ever since, I been fascinated by these little contraptions. Here are some of the best ones I have found on the web!
1. Of course, this Solar iPhone Charger is my favorite (via Brown Dog Gadgets). For one, my phone is always dying on me. Smartphones just don't have the battery life to keep up with someone who is tweeting, facebook-ing, and foursquare-ing as much as I do. I am a bit of an addict. What can I say, there is a lot to talk about here in San Francisco. So this little bugger keeps me juiced and tweeting rather I am a coffee shop or a Giants game. The only real disappointing part of a gadget like this tucked away inside an Altoids tin is that there are no Altoids. But at least I can tweet about my woes!
Yes, this is as awesome and scary as it sounds. I'd probably end up zapping myself a lot thinking I was reaching for a mint.
3. $3 Emergency Solar-Powered Radio
As I mentioned, I live here in San Francisco so you always have to be earthquake ready because someday the Big One is going to hit and San Francisco is going to break off into the Pacific Ocean. So this little radio is perfect for such a scenario. The project will take about 45 minutes to complete or less if you are a skilled DIY-er.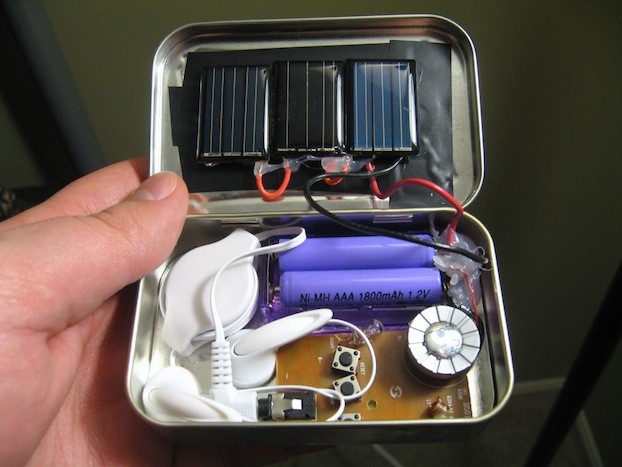 4. Not everything has to be electronic. If you are traveling this summer as most of America is, no need to spend money on those cheap travel board games when you can make your own. See how you can store 57 Different Games in One Altoids Tin. It contains a half-dozen colorful plastic markers, sixteen cardboard 'winks', a folding gameboard, some grid paper, a pencil, five dice, a deck of 'mini' playing cards, a pad of Post-it notes, and a laminated cheatsheet for some favorite games.
Of course, depending on where you are traveling…having one of these on hand isn't a bad thing, especially if you are visiting some of our nation's best parks. Of course, the way our family road trips used to go, we needed these for the car ride alone.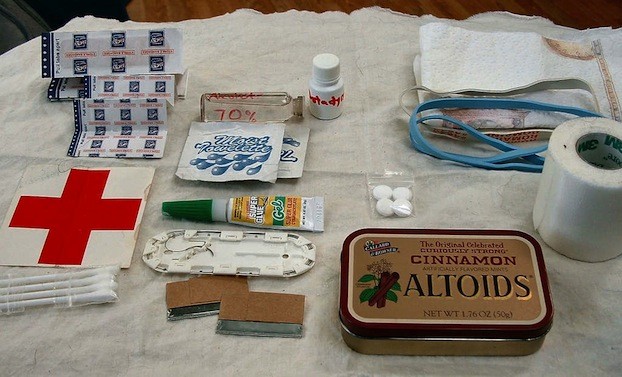 6. DIY Guitar Using Altoids Tin
7. If you fancy yourself a photographer, check out MintyCam. It is a 35mm film pinhole camera stashed away inside an Altoids tin.
Here is one simple way to find out who ate all your Altoids!