10 Stunning Timelapses Showcasing Nature's Beauty (Videos)
Nature photography has gone a long way since the days of Ansel Adams. Today, photographers are obsessed with capturing timelapses, achieved by shooting thousands upon thousands of images over time that are then sped up and processed to produce movies. The results are stunning, showing how magical and breathtaking the world is. We present 10 [...]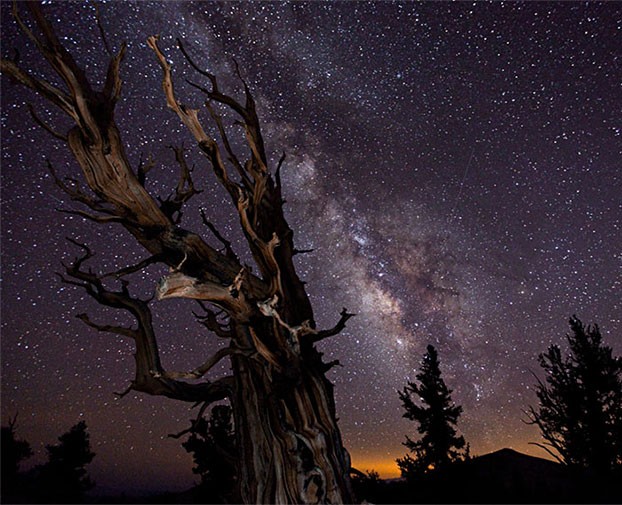 Image: TimeScapes
Nature photography has gone a long way since the days of Ansel Adams. Today, photographers are obsessed with capturing timelapses, achieved by shooting thousands upon thousands of images over time that are then sped up and processed to produce movies. The results are stunning, showing how magical and breathtaking the world is. We present 10 gorgeous timelapse videos that show you the best of Mother Nature (that photographers have seen so far).
1. Timescapes
Perhaps one of the biggest HD timelapse endeavors to date, Tom Lowe's TimeScapes is a feature-length portrait of the American southwest. Shot on RED Epic and Canon cameras, the movie was filmed and edited at 4K resolution, which is four times that of 1080p HD, and is the first movie sold to the public as a 4K file. You need to purchase the movie to watch it (it's entirely of gorgeous b-roll), but we have a teaser trailer above.
2. Yosemite HD
For Mr. Adams and the photographers that have come after, Yosemite is an inspiring place, which is why you'll see a few videos of the national park in this list. This one, Yosemite HD, was shot over 19 days across 1,200 square miles using Canon L series and Zeiss CP 2 lenses on a Canon 5D Mark II.
3. Around The World
When a photographer backpacks the world in a year, you can bet he's bringing back a breathtaking timelapse. Kien Lam used a Panasonic Lumix DMC-GF-1, several wide-angle lenses and a flimsy tripod to shoot more than 10,000 images in the 343 days he traversed 17 countries.
4. Midnight Sun
This video of Scientific America will make you rethink Iceland. Taking place during its midnight sun, a phenomenon in the summer where the sun never fully sets, the video shows the country's gorgeous landscape in 38,000 images, shot across 17 days traveling 2,900 miles.
5. Landscapes
Also a timelapse of the American southwest, Dustin Farrell's Landscapes zooms into his home state of Airzona and Utah. The goal was to create a motion-controlled night timelapse that presents familiar landscapes in a new way.
6. Temporal Distortion
South Dakota makes an appearance on this list thanks to Randy Halverson's Temporal Distrotion, which is matched up to beautiful scoring as well. The "Battlestar Galactica"-esque backdrop was composed by Bear McCreary, who's behind the iconic music of "Eureka," "Walking Dead" and, yes, "Battlestar."
7. Yosemite Range of Light
This Yosemite video is by Shawn Reeder, who first visited the national park when he was 18. The inspiring landscape also compelled him to take up photography. It took two years to produce this video, which also shows the High Sierra and Eastern Sierra.
8. Grand Canyon: Blink of Time
You've never seen the Grand Canyon like this before. GOTM Films' Blink of Time is a timelapse made of 80,000 photos shot over the course of seven weeks from April to June, even including May's solar eclipse.
9.Natural Phenomena
Though Natural Phenomena also zeros in on cityscapes, the producers of the video say skyscrapers and spacecrafts are "just as much a part of the natural order as beaver dams and nest." The video, which was released in October, begins with unobstructed landscapes, including the Northern lights, eventually segueing into behemoth manmade structures, such as bridges and buildings — all accompanied by an intense soundtrack.
10. Timelapse View from ISS