10 Amazing Treks That Won't Take Weeks
Your boots were made for walking, and that's just what they'll do. By "boots," I mean hiking boots, and by "walking," I mean walking out in nature, a.k.a. hiking. There are hundreds of awesome destinations in the world for multi-day hikes that can appease the hardcore outdoor enthusiast, or the casual city slicker who simply [...]
Your boots were made for walking, and that's just what they'll do. By "boots," I mean hiking boots, and by "walking," I mean walking out in nature, a.k.a. hiking. There are hundreds of awesome destinations in the world for multi-day hikes that can appease the hardcore outdoor enthusiast, or the casual city slicker who simply wants to get away and unplug from urban life — at least for a couple of days. After all, not everyone has an entire month to drop it all and hike for weeks at a time, nor is that even considered desirable by everyone.
Here are ten of the world's most amazing treks in order of duration — all of which can be done in a week or less — in no particular order of greatness:
1. Grindenwald, Switzerland (2-3 days)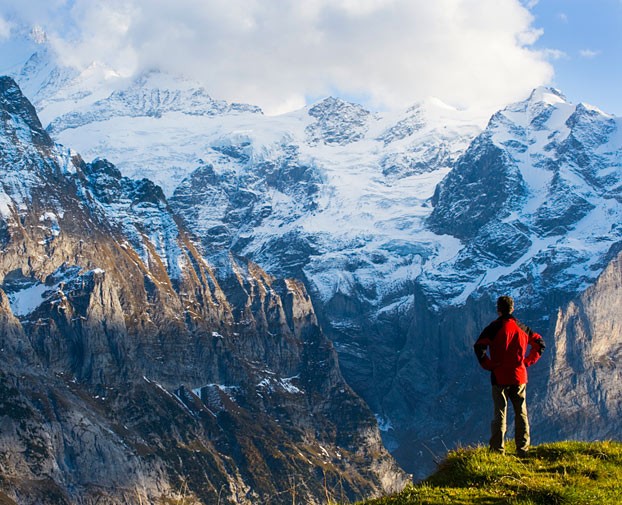 Photo: Travelpix Ltd/Getty Images
You already know Switzerland for its chocolates, its army knives, and its holey cheese. Above all, you may know it for its neutrality; this central European country is a place of peace, not only politically, but for your own sanity. Heading from Lake Bachal to the Faulhorn Hut in Grindenwald valley can give you peace of mind — and soul — as you hike through amongst the green hills and snowy white peaks.
2. Dogon Country, Mali (2-10 days)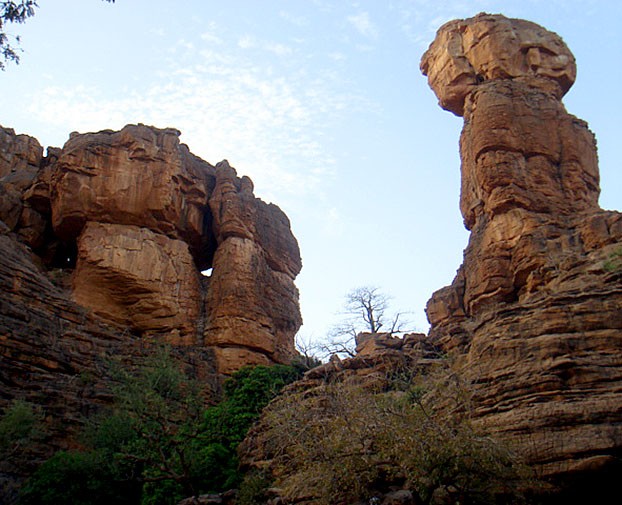 Photo: Erik R. Trinidad
Not all tourism in the western Africa nation of Mali is about arriving at the legendary (and a bit anticlimactic) city of Timbuktu. In the southern part of the country lies another "country": the region known as Dogon country, where the regional Dogon tribes continue their livelihood of wooden sculpting and ritualistic dancing in masks. Hiking trails go in and around Dogon and pygmy villages, and up and over beautiful rocky landscapes, making hiking here a treat for those looking to get a little African culture exchange during their long nature walk.
3. Routeburn Track, New Zealand (3 days)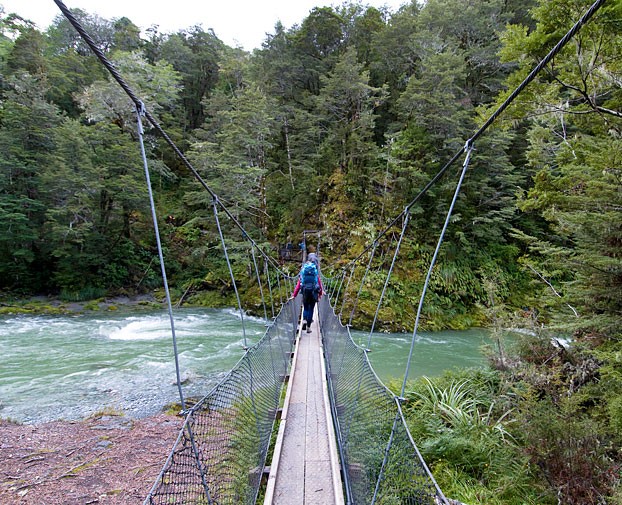 Photo: Paul Nevin/Getty Images
For Kiwis, it came as no surprise that director Peter Jackson chose New Zealand as the setting of the fictional, larger than life world of Lord of the Rings. Though never used in the movie, the popular Routeburn Track on the South Island can make you feel like a hobbit, as you trek through some of the country's most beautiful scenery, with rivers, mountain peaks, valleys, waterfalls, all within the aptly named Fiordland National Park.
4. Kalalau Trail, Hawaii, USA (3-5 days)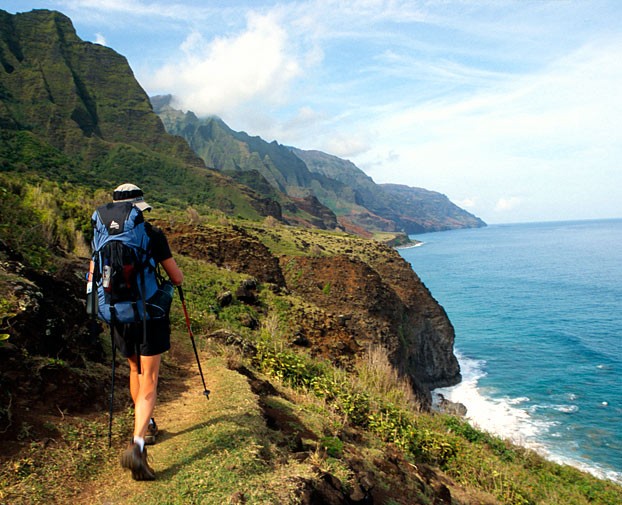 Photo: David Samuel Robbins/Corbis
It's not all about surf in Hawaii; there's fun turf to explore too, particularly on the Na Pali coastline of Kauai. Hiking 22 miles between Ke'e Beach and Kalalau Valley, you'll be graced with the presence of waterfalls, tropical flora, and dramatic-looking rocky cliffs, not to mention the beautiful Pacific Ocean stretching out to the horizon. While the heat and trail's undulation might seem stressful at times, it all goes away as you relax to the calming sounds of crashing waves.
5. Kungsleden, Sweden (3-5 days)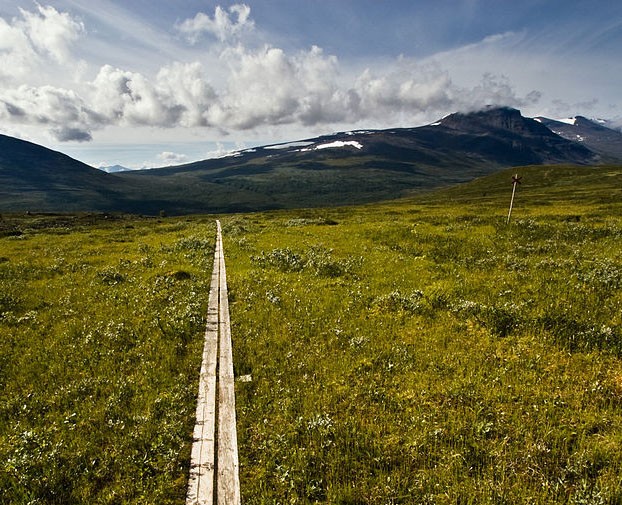 Photo via Wikimedia Commons
While many travelers in Europe may head to the beachy scenes of the Mediterranean in the summer, some like to escape the heat by going north to Scandinavia — and really north, at one hundred miles within the Arctic Circle — to the Kungsleden in Sweden (literally, "The King's Trail"). The cooler temperatures aren't the only draw; this royal trail can take you through the beauty of the tundra, glaciers, and mountains of the the Arctic, including Mount Kebnekaise, Sweden's tallest. Hikes can be as long as you want along any part of the 275-mile trail, but a good section goes from Abisko Mountain Station to the Saami Village of Nikkaluokta, about 65 miles, taking 3-5 days.
6. The Inca Trail, Peru (4 days)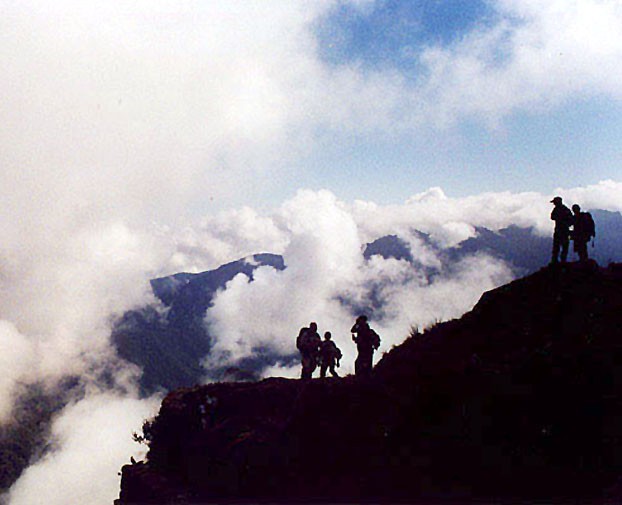 Photo: Erik R. Trinidad
The famous Inca Trail, former pathway of the Incan empire of the Peruvian Andes, is one of the most popular destination hikes in the world, and with good reason: you end up at the grand city of Machu Picchu after earning it for four days. However, as the adage goes, "It's not about the destination, it's about the journey," and there are plenty of stunning mountain views along the way — as well as some lesser Incan sites — as you take a walk through the clouds. Going with a guide and permit is the only way to do the official Inca Trail, however, the alternate Salcantay Trail brings you to the same place — without the crowds of other hikers.
7. Bay of Fires, Tasmania, Australia (4 days)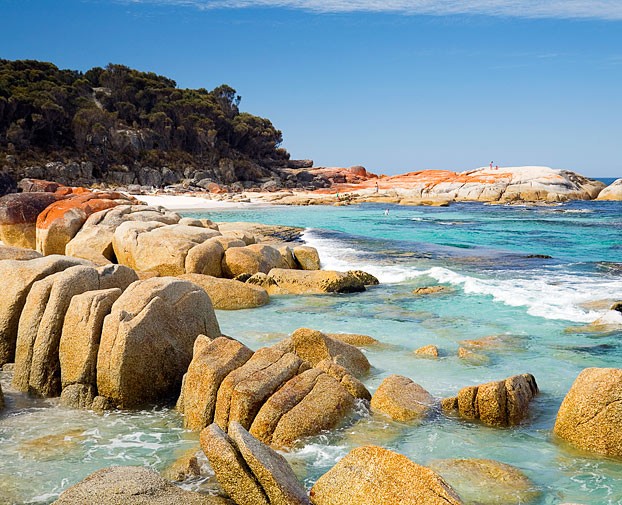 Photo: Andrew Watson/Getty Images
Like the Inca Trail, the four-day Bay of Fires trek requires a guide — but don't let that stop you, for this is some of the prettiest coastal landscape you'll find Down Under. White sands and red granite boulders collide with the turquoise Tasman Sea, making this one of the more colorful things you can do in Tasmania.
8. Grand Canyon Rim, USA (4-6 days)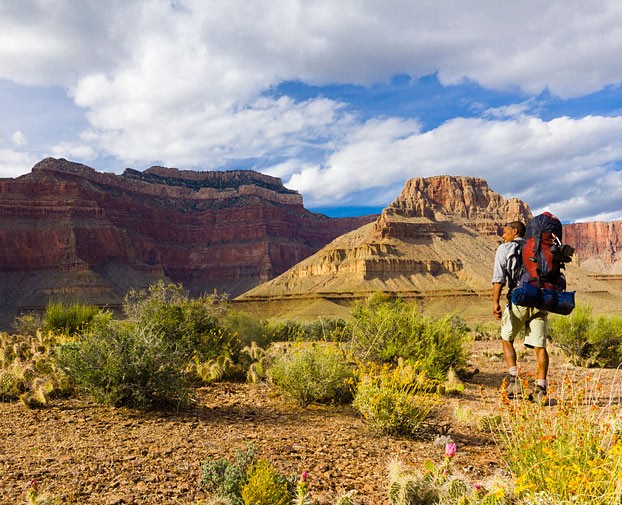 Photo: Michael DeYoung/Blend Images/Corbis
They wouldn't have called it the "Grand Canyon" if it wasn't grand. If you're planning a trip there, know that you can hike along the edge of said grandeur, i.e. the rim of the Grand Canyon, on both sides of the mighty Colorado River. Looking up and down the different colors of rock layers along way will take your breath away, as well as inspire you to learn a little bit about geology — if you're not too occupied with planning your next trip there, to go rafting.
9. "W" Trail, Torres del Paine, Chile (5 days)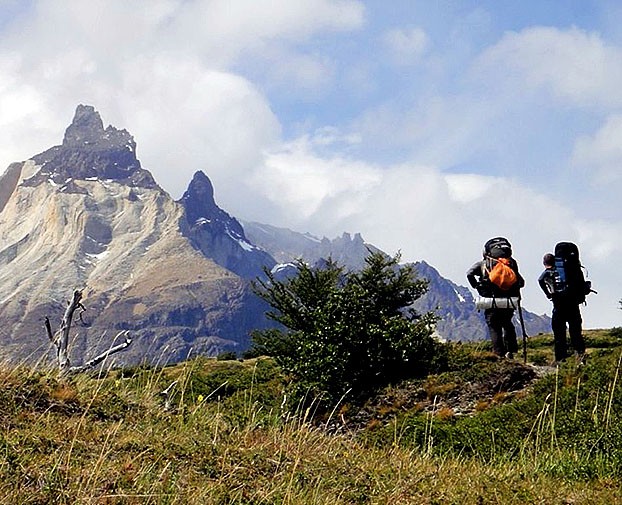 Photo: Erik R. Trinidad
Patagonia is without a doubt, one of the most stunning landscapes in the world. On the Chilean part of Patagonia lies Torres del Paine National Park, home of vivid lakes, glaciers, and stunning views around the dramatic peaks known as Los Hornos. If you have weeks of time at your disposal, you can hike the big Circuit around the mountains, or, if you're like most people, you can opt to do the five-day "W" trek — a trail in the shape of a "W" that takes you up one trail to the glacier and back, then up another to the view of the peaks, then back, and then up towards the rock formation that's the namesake of the park, the Torres del Paine themselves.
10. Mount Kilimanjaro, Tanzania (5-8 days)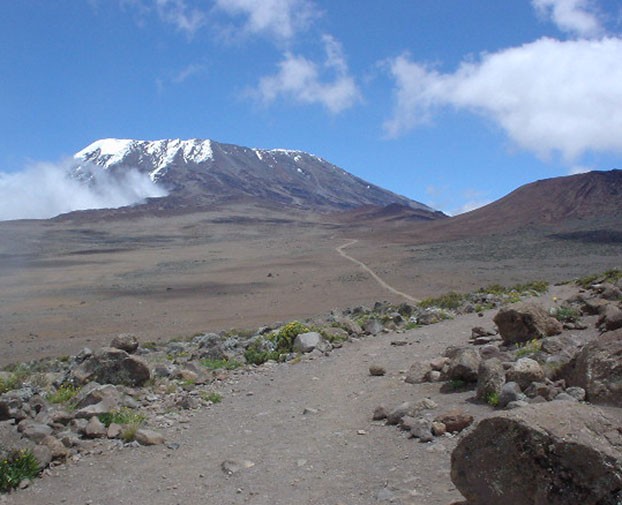 Photo: Erik R. Trinidad
There are several ways to ascend up Mount Kilimanjaro, Africa's tallest free standing mountain, but all paths lead up to its summit. The quickest way up, the Marangu Route, has shelters along on the way, while other routes require you to carry a tent. Either way, you'll be amazed that in just a few days of hiking, you'll travel through tropical rainforest, to forest, to tundra, and eventually to the frigid snows of Kilimanjaro.