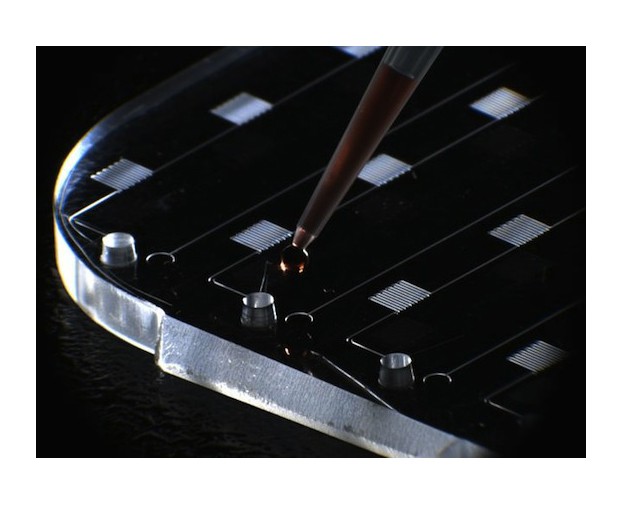 Image: Nature Magazine
HIV testing — now cheap, fast and convenient.
Forego the doctor's visit, and check out mChip, a credit card-sized chip that can tell you in 15 minutes whether you have syphilis or HIV.
The device has a 100 percent detection rate, according researchers at Columbia University, reported Engadget. Results don't require human interpretation, but there is a 4 to 6 percent chance of a false positive, a similar statistic in traditional lab tests. And all this is available for the low, low cost of $1.